return to list
🤓 Digital Marketing Specialist
8 000 - 12 000 PLN netto
🌍 Profitroom | Roosevelta 9, Poznań
🖥 https://www.profitroom.com/
#digitalmarketing, #performance, #b2b
Profitroom
is a global hospitality software technology company
with headquarters in Poznan, Poland and offices located in Germany, Czech Republic, United Kingdom, Spain, the Nordics and South Africa. Since 2008, we have provided leading SaaS technology and marketing services to give hoteliers the tools to increase revenue performance, bookings and efficiency.
In simple words - we help the hoteliers achieve their highest business goals and provide their consumers the best services and experiences.


Thanks to the experience and expertise of our experts we won a lot of awards and as a company we're proud of our results and, most of all of, the people behind it.

Due to the dynamic growth of our company, especially in global markets such as South America, RPA and of course Europe, we're looking for a goal-oriented Digital Marketing Specialist, someone who will help us become the global leader in the Hospitality Industry. If you feel like you are our missing puzzle - read what's under!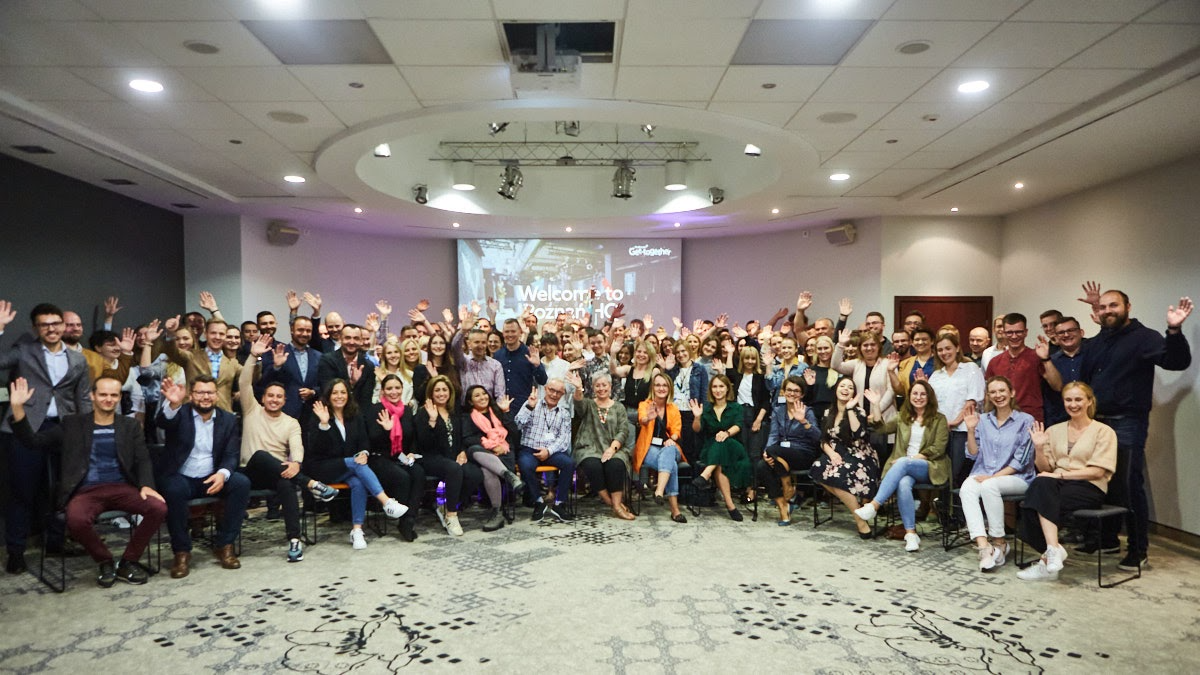 As a Digital Marketing Specialist you'll be responsible for:


conversion and optimization of elements of the project – f.e. website, email campaigns and ad funnels
delivering and creating effective pages, ads, emails, and creatives
digital marketing automation tools and activities, so be ready to handle f.e. Active Campaign, Hubspot or Klaviyo.
execution and optimization of performance marketing activities such as Facebook Ads and Google Ads for global markets
execution of long-term marketing strategy to achieve company sales KPIs, brand awareness and recognition
analysis of taken actions and creating reports and recommendations for Head of Marketing in field of digital marketing activities
working closely with Head of Marketing and external suppliers to create effective sales and digital marketing funnels
working closely with our global sales and marketing teams

To become our Digital Marketing Specialist you should:


have an experience in a similar role (in a SaaS company, especially global-oriented will be an asset)
have a hands on experience in digital and/or performance marketing
speak English fluently (other languages will be an assets, especially Spanish and German)
have a go-getter attitude with a passion for numbers and KPIs and getting things done
understand marketing/sales funnels and experience with creating elements of such funnels
have experience with campaign setting on advertising platforms (f.e. Facebook Ads, Google Ads)
have experience with email marketing and automation tools (f.e. Active Campaign, Hubspot, Klaviyo, Zappier, Get Response, Leadpages etc)
enjoying teamwork and teaching others to help them to grow
No problem with getting your hands dirty by diving into the unknown
have experience with creating and providing reports and recommendations to Head of Marketing
ready to work within a fast-changing, start-up and international environment

And this is what you can expect from us:


Salary between 8000 - 12000 PLN NET + VAT on B2B contract (contract of employment and salary can be negotiated, basing on your experience)
possibility to work fully remote from wherever on Earth you want
flexible working hours - the best if you could work in (CET), UTC +1 time zone
Multisport card, Medicover private health-care, life insurance
Multiple ways to grow and develop your skills: foreign language classes, sharing the costs of professional training & courses, e-learning platform, online courses
employee referral program and employee loyalty program

What's more, joining Profitroom means also, you'll be:


a part of the one of the fastest growing global companies in the Hospitality industry
working in an international team with offices around the world
taking part in multiple, unforgettable team-building events
able to implement your own ideas and business dreams to grow and develop Profitroom

Want to know more about our products? Read our success stories
HERE
and get to know Profitroom a bit better!


Want to join us? Apply!