return to list
🤓 Digital Marketing Administrator
Undisclosed salary
🌍 Ricoh Business Solutions | Grunwaldzka 472A, Gdańsk
🖥 http://job-essentials.com/pl/ricoh/business-services/
#marketing, #digital
About our Global Company


Ricoh is a global technology company that has been transforming the way people work for more than 80 years. We empower companies and individuals with services and technologies that inspire innovation, enhance sustainability and boost business growth.


THE RICOH WAY is our global corporate philosophy and it provides the framework and identity for our organisation. As the world continues to globalise at an accelerated pace, having a coherent and consistent set of values across our organisation provides clear guidance that underpins decision making and addressed the complex issues and challenges that our customers face.

We are searching for a:


Digital Marketing Administrator


We believe that all of our employees should represent the RICOH way philosophy on a day to day basis, therefore we look for the best talent available.

You will be responsible for:


Work with Corporate Marketing, suppliers, and other teams to ensure project delivery
Content upload and publishing - follow the content quality processes/SLA as set out by Corporate Marketing; with agencies / internal departments
Support content management support activities in new website development projects
Support OpCo webmasters with content related queries for websites
Monitor / report project status to Corporate Marketing web team

What we are looking for in you:
Knowledge of Website technologies such as HTML, CSS, JavaScript as an asset
1 – 3 years' work experience in a similar position in Marketing
Educated to degree level in IT or related degree
Good understanding of different international cultures and behaviours, ideally experience in working in an international environment
Good attention to detail

Why should you join Ricoh?


Vision - To be the most trusted brand with irresistible appeal in the global market.


Mission - At the Ricoh Group, we are committed to providing excellence to improve the quality of living.


Values - To be one global company, we must care about people, our profession, our society, and our planet. We must dedicate our winning spirit, innovation andteamwork to sharpen our customer centric focus, and we must also commit to the highest standards of ethics & integrity.
We can also offer: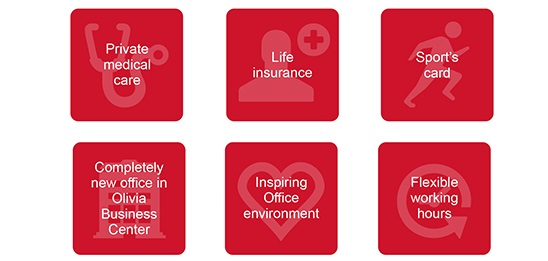 What you need to do now


If you are interested, don't hesitate to send your CV