return to list
🤓 Digital Marketing Analyst
6 000 - 12 000 PLN brutto
🌍 Tribe47 | Krucza 50, Warszawa
🖥 http://www.tribe47.com
#analysis, #analitycs, #data
Tribe47
was born out of passion and a market need. After leaving her position as a Senior Partner at MindValley – one of the biggest online publishing houses in the personal growth industry –
Ewa Wysocka
started connecting with entrepreneurs who were looking to grow their businesses online. Her discovery was that a lot of passionate founders lack the digital marketing know-how, which stops them from growing their business to its fullest potential.


With a mission to solve this issue, Ewa decided to start a company that will provide both – digital marketing strategy and execution needed for growth. Because an excellent execution requires an excellent team, we dedicated (and still do) a lot of effort and financial investment into coaching our troops – now consisting of almost 40 in-house specialists.



Our BHAG (Big Hairy Audacious Goal) is to build the best team of digital marketing specialists in the known universe – but that's not all. We care about each and every member of our tribe who we support to reach their full potential through our continuous skills acceleration program. Join Tribe47 and discover your best you.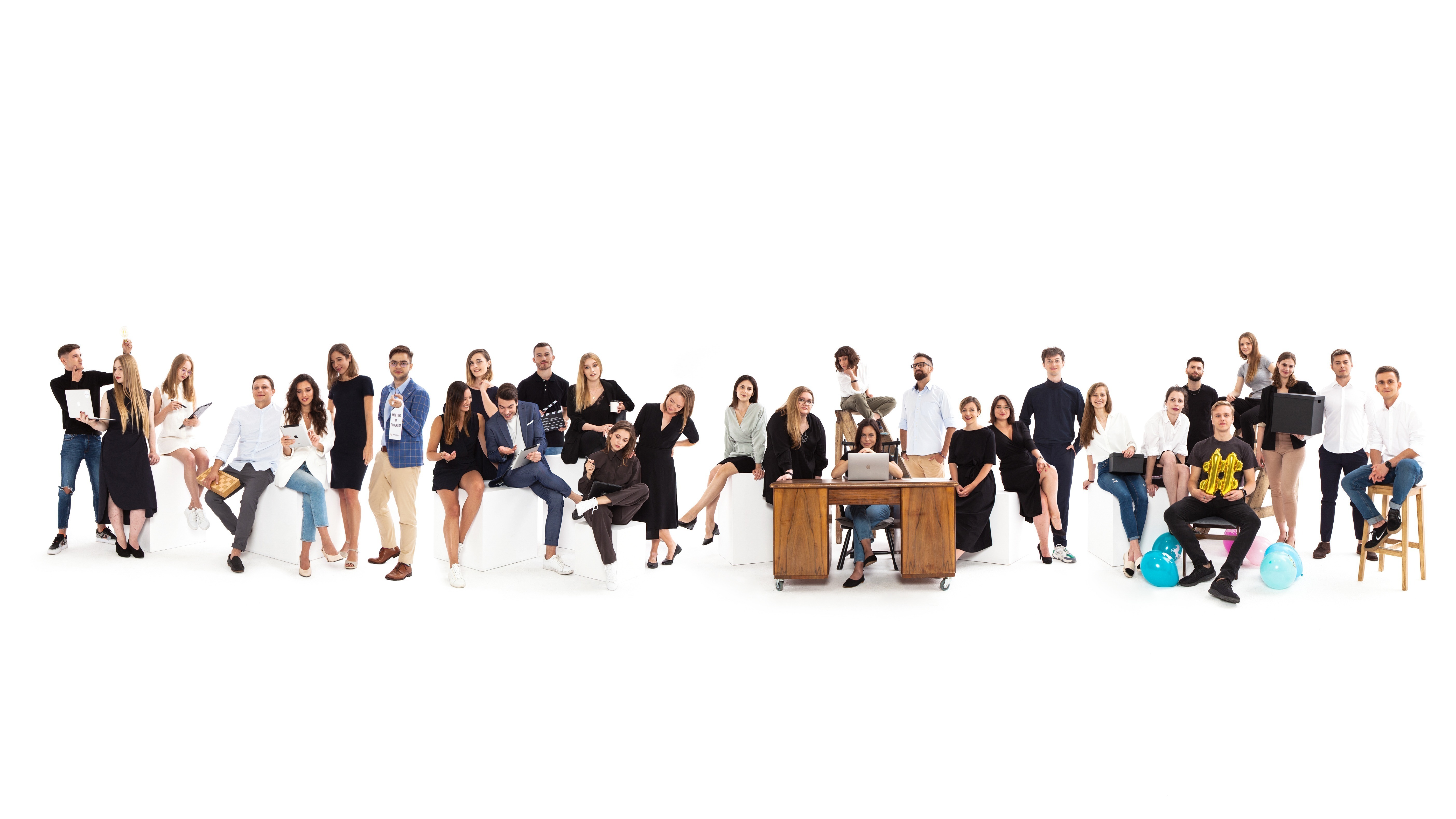 Become Digital Analyst at Tribe47:


Analytical implementations according to project/clients' needs (Google Tag Manager, Google Analytics, Facebook Pixel & Analytics, Enhanced ecommerce in Google Analytics, User ID tracking, data layers and filtering for specific attribution).
Analytical briefing and outsourcing for analytical implementation by internal team/contractors/client's team/software houses etc.
Analytical consulting and overview across T47 projects (data tracking, data reading & reporting, data analysis).
Data visualization through Google Data Studio dashboards building and data sources integration for automated reporting (SQL, BigQuery).
Providing advanced, intermediate and basic analytical trainings for groups and individuals from T47 team.
Establishing processes, templates, checklists and frameworks creation for analytical automation & seamless execution.
Analytical audits for T47 clients, including GA, GTM & external software set up, data layers and filtering, data attribution & reporting.
Cooperation with Project & Account Managers, Paid traffic & content marketing specialists.
Supporting analytical presentations and discussions with the clients during meetings.

What do we expect from you?


A genuine interest in digital marketing and a desire to continue learning associated skills within this area.
Minimum of 1 year of full-time work experience in a highly analytical capacity, preferably in a marketing environment;
Min. 1 year of experience and working knowledge of Advanced Google Analytics, Google Tag Manager, Google Data Studio, BigQuery, SQL - certification preferred;
Working knowledge of at least 1 external analytics software/tool/CRM (Intercom, Infusionsoft, Wicked Reports, Hubspot, Active Campaign etc.)
Experience with Enhanced Ecommerce in Google Analytics and User ID tracking implementation.
Data-driven analytical thinking and knowledge of channel-specific metrics and KPIs (CPA, CPL, CAC etc.);
Ability to conduct analytical audits, find bottlenecks and weak spots to later improve marketing performance based on data analysis and interpretation.
Ability to communicate complex data analysis in easy to understand bullets;
Ability to mentor and transfer knowledge to specialists and clients with different levels of analytical understanding.
Understanding or working knowledge of marketing funnels, remarketing and customer journey;
Responsibility, attention to detail and willingness to learn;
Fluent English & Polish;
Current knowledge of digital project management systems and tools (ClickUp, G Suite, Slack, etc.);
Working knowledge of Excel/Google Sheets.
Growth-hacking approach to getting stuff done, seriously - DONE!
Willingness to teach others and help them to grow.
Enjoying meeting new people and learning new things.
No problem with getting hands dirty by diving into the unknown.
Go-getter attitude for scaling, innovation and quality deliverables.
A sense of humor cause work is more fun when you can laugh with the people you work with :-)
UX and IA analysis & suggestions as well as SEO analysis will be an assets.

Benefits:

What will we teach you during the first 3 months?


Understanding of the digital sales funnel 3.0 in theory and practice.
Getting the data approach to marketing! You will definitely dive deeper into Google Analytics.
Becoming a master data analysts in digital marketing, who handles systems and tools like ClickUp, G Suite, Slack with love.
Integrating the psychological and technical aspects of digital marketing. This is uncommon skill – trust us on this ;)

Offer:


Salary 6.000 - 12.000 PLN gross (or more - all based on your experience).
Bonuses subject to company performance and raises based on performance.
Opportunities to develop into the position of Senior Digital Analyst (check the career path).
Opportunities to learn — off site trainings for related skills as well as inhouse trainings via e-learning, mentoring and workshops.
Every Friday internal workshops: Skill Acceleration by Tribe47 (check our ⚡The Tribe47 Skill Acceleration series on Facebook).
Considerable educational budget granted every year.
Flexible working hours and opportunity to work remotely.
Regular integration in a friendly international and diverse team (we have 40% of foreign team members).

ADDITIONALLY:


Equipment - your personal MacBook
Industry Events - Meetings with interesting startups. Free training is offered in the fields of design thinking, project management, social media, blockchain and AI.
Summer retreats, Spring Sailing, Winter Hiking, Christmas Party and more integration events.
Kitchen - Equipped to prepare meals, tea and coffee provided.
Rest - Cafe, access to two floors of open space and table tennis.
Parking for cars and bicycles - Additionally paid guarded parking for cars and bicycles.
Good connectivity! We have office in WeWork, Krucza, Warsaw :)

➡️ Want to check how recruitment process looks like? Curious about career path? Check
our Career Site
! ✌️

➡️ Want to join our team? Apply!


By clicking the "Apply" button, "Apply now" or otherwise sending a recruitment application to Talent47 Sp. z o.o. with headquarters in Warsaw, at: Krucza 50, 00-025, entered in the register of entrepreneurs of the National Court Register kept by the District Court for the Capital City of Warsaw, XII Commercial Department of the National Court Register under number 0000883670, Tax ID: 5252852030, REGON: 38821979800000, you agree to the processing of personal data contained in the recruitment application by the Company in order to recruit for the position indicated in the announcement.