return to list
🤓 Digital Marketing Manager (B2B/SaaS)
Undisclosed salary
🌍 Workai | Żurawia, Białystok
🖥 https://workai.com/
#SaaS, #digital, #b2b
Workai
is one unified internal communication platform that helps companies of all sizes and industries to conduct personalized internal comms, improve employee engagement, and measure all interactions – with no IT skills needed.
We are a team of passionate experts who transform the world of employee experience software since 2016. Our
award-winning
platform is improving the daily work of 300 000+ employees working at most innovative organizations worldwide – from local companies to multinational corporations with tens of thousands of employees in the financial, energy, telecommunications, and transportation industries.
To do even more great things and help even more companies, we need a unique Digital Marketing Manager (B2B), who will join our team and help us create the best employee-oriented digital platform in the world!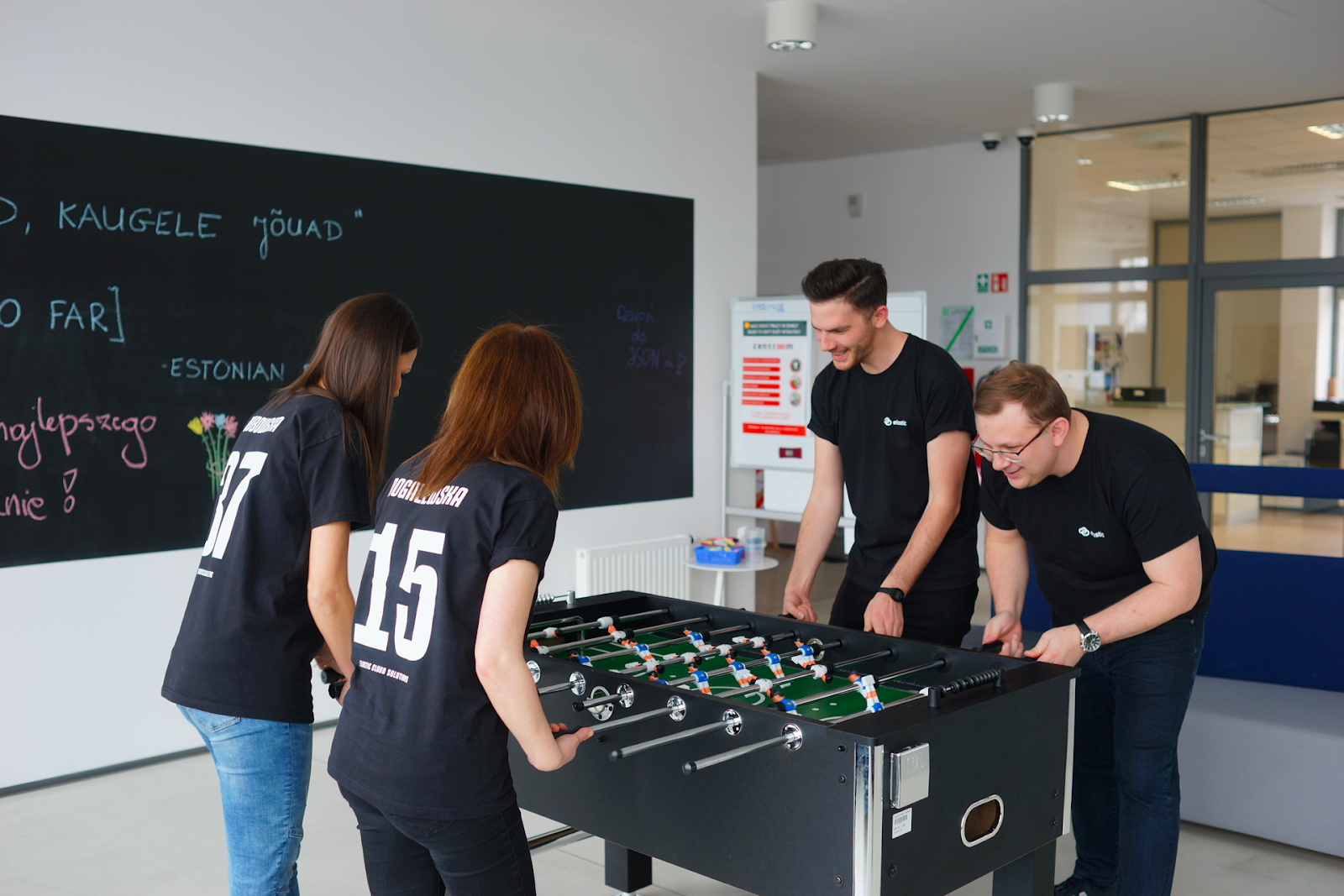 What will you do as Digital Marketing Manager (B2B)?


Manage all digital channels (including f.e. Social Media, Website, Blog), creating a tone of voice, managing product's communication
Establish and execute the company's long-term digital marketing strategy focused on company's business goals
Manage and execute the company's paid campaigns focused on increasing high conversion (including YouTube, LinkedIn, Facebook and Google platforms)
Manage the company's digital inbound funnel (through all the stages, from the very beginning till the lead execution)
Act as a Project Manager with the in-house and external contractors (content writer, graphic designer, marketing agencies, video production, sales team)
Monitor competitor activity and provide regular internal updates and recommendations
Develop and execute target groups for all company's campaigns and digital activities
Manage the marketing automation
Prepare reports and regular recommendations to achieve company's business goals
Track conversion rates and other KPIs across marketing channels to allocate budget efficiently

What do we expect from you?


Proven years of experience in digital marketing projects (B2B sector would be an asset)
Fluent English and Polish language
Practical knowledge of SEO, SEM, marketing automation, paid campaigns, digital funnel, social media platforms
Hands-on experience with budget estimation and it's effective allocation
Proactive and go-getter attitude to whom sky isn't the limit
Experience with KPIs, metrics, statistics and loving working with them on a daily basis
Practical experience and knowledge of all necessary tools in digital marketing (f.e. Google Analytics, SentiOne, Facebook Manager, HubSpot etc.)
Great understanding of sale funnel and businesses with a digital products
Passion about digital marketing and willingness to self development in a field of B2B Saas
Great communication and management skills (team-oriented player and decision-maker at once)

And what you can expect from us:


Being a part of one of the fastest growing platforms which has a real impact on people's work
Possibility to raise your salary every 6 months!
Private health insurance and MultiSport card
Self development possibilities: Constantly develop your hard and soft skills (e.g. internal Webinars, external conferences, access to multiple online courses and e-books)
Working with experienced team, as a part of the award-winning start-up, in a modern office space
The best hardware and software needed for your work
Flexible working hours and possibility to work remotely from time to time
Elastic Cloud University program membership
Office full of delicious fruits, fresh coffee and space to relax
A lot of integration parties, go-outs and meetups :)

Want to learn more about Workai? Check out our
website
!

By clicking the "Apply" button, "Apply now" or otherwise sending a recruitment application to Talent47 Sp. z o.o. with headquarters in Warsaw, at: Krucza 50, 00-025, entered in the register of entrepreneurs of the National Court Register kept by the District Court for the Capital City of Warsaw, XII Commercial Department of the National Court Register under number 0000883670, Tax ID: 5252852030, REGON: 38821979800000, you agree to the processing of personal data contained in the recruitment application by the Company in order to recruit for the position indicated in the announcement.